Value can be lost without good professional advice
These websites below have been created by Richard S. Lehman and Lehman Tax Law to help you better understand your legal rights as a United States taxpayer. Since tax law is ever evolving — the site content will evolve and provide detailed advice. The following sites are current and up-to-date.
United States Taxation of Foreign Investors:
website: http://www.unitedStates Taxation.com
This web site is intended to provide the foreign investor with only a basic introduction to the tax laws of the United States as they apply to that foreign investor.
The narrative outline available from this site is available in 8 languages: English, French, Spanish, German, Italian, Arabic, Chinese, and Russian
---
Ponzi Scheme Tax Loss:
website: www.ponzischemetaxloss.com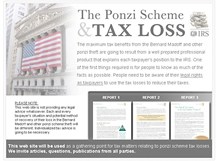 This web site offers tax recovery advice for victims of Ponzi Schemes. Includes a Free 50-minute web seminar: For victims of Ponzi Schemes and financial professionals. Learn how recovery through the "Tax Refund" is quick and reliable.
How to best secure a tax refund from Ponzi Scheme losses
How the government has made recovery easier
What you need to know about theft losses
How to plan and implement a taxpayer Ponzi Scheme tax loss for maximum benefits now, and in the future.
---
Tax Planning for Foreign Investors investing in U.S. Real Estate: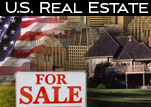 website: http://www.foreigninvestortaxationunitedstatesrealestate.com/

This website offers tax planning for the non-resident alien individual and foreign corporate investor that is planning to invest in United States real estate. Articles have been translated into seven (7) languages. Tax Planning for Foreign Investors Acquiring United States Real Estate Investments. Articles are on the topic of $500,000 and under or One Million Dollars and over investment.
---
U.S. Tax Law Seminars:
website: http://www.ustaxlawseminars.com

This website offers eight (8) on-demand seminars presentations by Richard S. Lehman. This site was created to help people become aware of their legal rights as United States taxpayers. Special note if you are a member of the Florida Bar we offer these as free CLE credits. Presentation topics include:
The New IRS Streamlined Filing Compliance Procedures
Ponzi Scheme Tax Loss
Taxation of the Clawback in a Ponzi Scheme – Maximum Tax Recovery
Tax Planning Techniques for the Foreign Real Estate Investor (Advanced)
The United States Tax Benefits Of Exporting – The IC-DISC
Pre-Immigration Income Tax Planning
United States Taxation of Foreign Investors (General Overview)
Foreign Investments in U.S. Real Estate
---
Richard S. Lehman, Esq.
6018 S.W. 18th Street, Suite C-1
Boca Raton, FL  33433
(561) 368.1113 telephone
(561) 368.1349 fax