Former Ponzi Schemer Rothstein Loses Plea for Reduced Sentence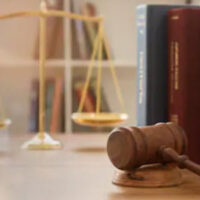 One of the larger Ponzi schemes to ever make the news unfortunately came from South Florida, and even more unfortunately came at the hands of a then-licensed, seemingly successful attorney. Scott Rothstein had a large law firm, but was brought down when it was discovered that much of his earnings, and the investments he sold to people, were in fact just a Ponzi scheme.
Rothstein used his position as an attorney to fuel his Ponzi scheme. In the early 2000s, he promised investors profits from large settlements in employment discrimination cases that he was handling. He convinced investors that defendants that he was suing had already deposited large settlements into his accounts. Investors were told that they could purchase returns on those settlements, or purchase them at a discount.
When he was discovered, Rothstein fled to Morocco, but eventually surrendered to U.S. authorities.
The Plea and Rothstein's Cooperation 
Rothstein pled guilty in a deal to help authorities catch other people involved in the scam. He believed that could permit him to receive a lighter sentence, and he did cooperate. The government at one point termed his assistance as "extraordinary."
Rothstein helped bring down other members of his firm and identified recipients of Ponzi funds, which a bankruptcy trustee used to get back some money for defrauded investors. In fact, his cooperation led to over 60 years worth of sentences for other participants in the scheme.
But the judge still sentenced him to 50 years (which was actually 10 years more than what prosecutors had asked for). To put the sentence in contrast, only two other Ponzi schemers, including notorious Ponzi schemer Bernie Madoff, received longer sentences, even though Rothstein's Ponzi scheme was nowhere near the size of Madoff's.
Sentence Reduction 
Prosecutors filed a motion to have the sentence reduced based on Rothstein's cooperation.
But Rothstein allegedly did not disclose a large jewelry collection by his wife, presumably in an attempt to protect her. He admitted that he was not as helpful to the government with his wife as he was with other participants in the scheme. His wife also eventually ended up serving a very short time in jail, and has long since been released.
Prosecutors, based on Rothstein's failure to be forthcoming with his wife's assets, withdrew their motion to have Rothstein's sentence reduced. Rothstein challenged the government's legal ability to withdraw the request. But an appellate court has denied Rothstein's request, saying that the government had prosecutorial discretion to do so.
The court found nothing that would indicate that the motion filed by the government was somehow not revocable, especially considering the language in the motion, which based it on Rothstein's full cooperation.
Do You Need Legal Help with Your Case? 
Call the Florida Ponzi scheme lawyers at Lehman Tax Law at 561-368-1113. We can help if you have been a victim of a Ponzi scheme, and can also help you avoid getting into legal problems.
Resources:
bizjournals.com/southflorida/blog/picking up  the       pieces/2014/02/rothstein-admits-lies­ have-jeopardized.html?page=all
abcnews.go.com/Blotter/scott-rothstein-50-years-12-billion-ponzi-scheme/story?id=10868086