Real Estate Sales to Foreign Investors in Billion Dollars
The National Association of Realtors states that approximately 55% of reported foreign transactions of purchases by international clients are cash.
They say that mortgage financing tends to be a problem for non-resident international clients due to financial profiles that are different in some cases from those normally received by the financial institution from domestic residents. View full report from National Association of Realtors here.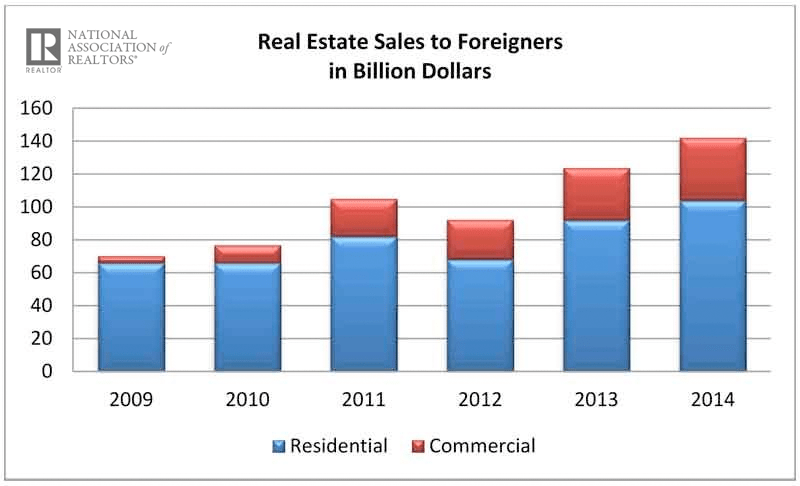 Tax Planning Technique
Foreign investors that can obtain financing will be able to reduce their profits by the amount of the interest that they pay to the financing source.